Salam & Hye Everyone :)
Well this is my 1st review of the "Lego Monster Hunter 30200: Zombie Coffin Car Driver".
"U wont want this guy to caught u while speeding..lol"
This lego set comes in a polybag like this pic below. It is 32 pieces of lego that gave us the zombie driver minifig and the coffin looking car. The car is easily build and it have nice styling to it, it comes with burning fire exhaust thats looks cool n wacky.
The Zombie driver minifig is the reason that i bought this one. It would go nice if there are 2 more of this guy, i hope lego would come out more with zombie themed sets like this. Well the camera-kinda-speeder-gun is not included, it is just my addon because i fell it is too empty when a fig doesnt have an accessory like that :3.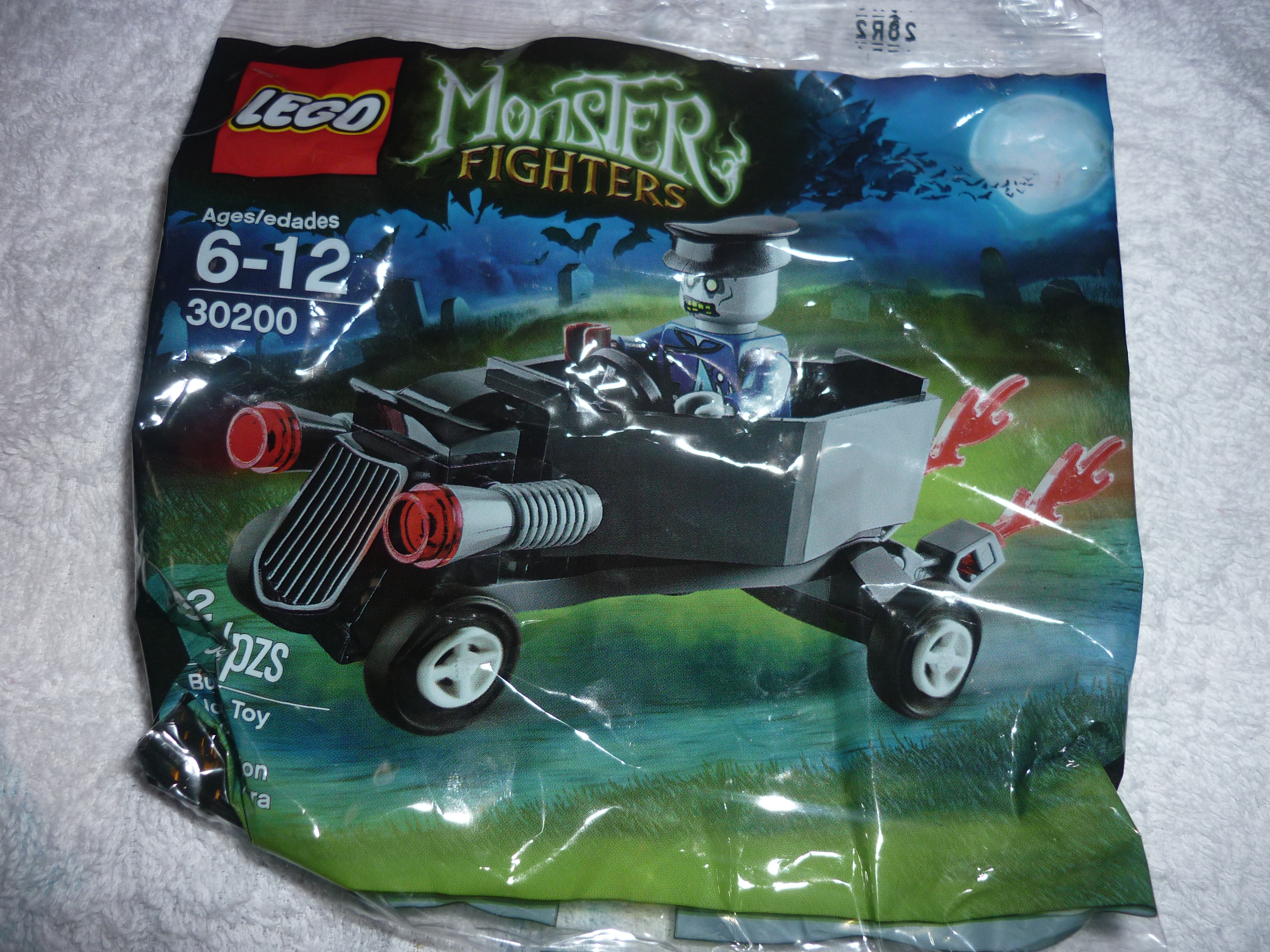 so my final verdict on this set is
"7/10"
and it is abit bias because i just love this kind of theme and a zombie fig, plus it have a car which i do really like collecting.
*thinking getting the other polybag with zombie and a race car with it. then a gangster minifig and alot of machine-guns just to create the Zombie Gangsta Scene...lol